TELECOM/FTTH INDUSTRY SERVICES
THE WORLD NOW RUNS ON TELECOM SERVICES. FIBER NETWORKS, BROADBAND, AND FTTH CONTINUE TO GROW TO SERVE THE NEEDS OF THE WORLD. BRINGING CONNECTIVITY TO EVERYONE WILL CONTINUE TO BE A PRIME DIRECTIVE FOR THE FORESEEABLE FUTURE, AS THE WORLD MOVES TO THE INTERNET OF THINGS. BUSINESS, EDUCATION, SHOPPING, ENTERTAINMENT, FINANCE AND EVERYDAY LIFE ALREADY DEPEND ON CONNECTIVITY TO FUNCTION, BUT THERE IS A LOT OF WORK TO BE DONE. LINDERLAKE HAS BEEN HELPING TO BUILD CONNECTIVITY FOR OVER 30 YEARS, AND WE KEEP PACE WITH INNOVATIONS IN THE INDUSTRY.
Have a special request or don't see a service listed?
No problem, just give us a call!
ARE YOU READY TO LET US ASSIST YOUR NEXT PROJECT?
Save Time & Money When You Add Linderlake Corporation To Your Project Team!
WHY CHOOSE LINDERLAKE TELECOM/FTTH SERVICES?

EXPERIENCE WITH ALL TYPES OF TELECOMMUNICATIONS
Linderlake has worked on telecom projects from the early days of fiber, cellular and paging services; through the PCS build-outs at the turn of the century, through the current broadband and FTTH expansions to bring full on-line capability to rural areas. Linderlake has been there, and done that, and can bring this experience to your next project.

WE BRING A FULL ARRAY OF TALENT TO YOUR TABLE
Our customers love utilizing our services because they know we have the range of talent needed to make sure that project concerns are met. Our project staff can meet and exceed your expectations, in the field, in the courthouse, with the landowners, in status reporting, online, and perhaps most importantly, with your staff.

LINDERLAKE CAN COORDINATE MULTIPLE DISCIPLINES
Our customers rave about our ability to keep an array of disciplines coordinated. Whether its working with surveyors, meeting with engineering, keeping GIS updates current, securing title commitments, negotiating with landowners, providing contractors with construction commitments - Linderlake has you covered.

REAL TIME STATUS REPORTING TO KEEP YOU CURRENT
We pride ourselves on keeping our customers fully informed and up-to-date about their projects. We instill and maintain real-time status reporting, provide access to our cloud-based file systems, and mandate regularly scheduled project meetings to ensure that information is fully distributed to all relevant project team members.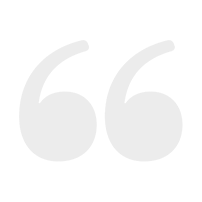 ONE CALL GETS LINDERLAKE ON THE JOB WHERE AND WHEN YOU NEED US.
HOW CAN WE HELP YOU WITH YOUR NEXT PROJECT?