THE GRID IS ON EVERYONE 'S MIND THESE DAYS. THE POWER INDUSTRY IS UNDER CONSTANT PRESSURE TO INCREASE CAPABILITIES TO HANDLE THE COMING DEMAND FOR ELECTRICITY. TRANSMISSION, DISTRIBUTION, SUBSTATIONS. NEW BUILDS, RE-BUILDS, RELOCATIONS, UPGRADES. WHATEVER YOUR PLANS, LINDERLAKE HAS THE PERSONNEL AND EXPERIENCE TO HANDLE YOUR POWER PROJECT LAND ACQUISITION NEEDS. FROM PRE-PLANNING TO FILE CLOSE OUTS, OUR 30+ YEARS IN THE POWER INDUSTRY WILL STREAMLINE YOUR NEXT PROJECT.
Have a special request or don't see a position listed?
No problem, just give us a call!
ARE YOU READY TO LET US HANDLE YOUR NEXT PROJECT?
Linderlake Corporation Will Keep Your Project On Schedule and Within Budget!
WHY CHOOSE LINDERLAKE POWER INDUSTRY SERVICES?

EARLY PLANNING STREAMLINES A PROJECT FROM THE START
Let Linderlake get your project out in front with early planning. Pole audits to identify encroachments and attachments; feasibility studies to pick the right route early; market studies to plan acquisition costs; public meeting planning and coordination to get early feedback on your plan - Let Linderlake help get your project on track from the start.

GIS SERVICES TO KEEP RIGHT OF WAY, ENGINEERING & CONSTRUCTION IN SYNC
Linderlake will develop project GIS mapping and database development, that integrates all facets of a project, with parcel information, shape files, pole line data, construction notes and more integrated in one place, with data updated as it comes in. Let us host a project website, providing affected landowners and the public with current updates on the project.

LAND ACQUISITION THAT POWERS YOUR PROJECT
Land acquisition can get complex. Title issues, trusts, land values, option agreements, document preparation, permits, substation plans, public agencies, mortgage subordinations, encroachments . . . Linderlake has seen all this and more. Let our experienced project professionals develop & implement a complete acquisition plan for your next power project.

MANAGEMENT OF LANDOWNER EXPECTATIONS
Power companies & property owners often have differing views of a project. Let us manage landowner expectations with negotiations that take their concerns into account, be it fence lines, drain tiles, crop issues, tree-clearing, and the like. Our escrow management gets them paid fast. Our construction commitments help protect their property, and in the event of damages we are there to quickly resolve the concerns.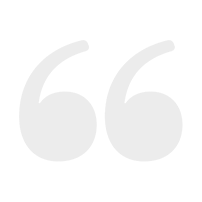 OUR PERSONNEL HAVE BEEN KEEPING THE POWER FLOWING FOR OVER 30 YEARS
HOW CAN WE HELP YOUR NEXT PROJECT SUCCEED?