let linderlake fully integrate the elements of your next project through our gis mapping services - the integration of field audits of existing facilities; database development; vegetation management; right-of-way and permit status; and real-time tracking of construction status, all available to you, layer-by-layer, instantly.
need customization for your next project?
No problem, just give us a call!
LINDERLAKE'S GIS SERVICES BRING ENGINEERING, RIGHT-OF-WAY, PERMITS AND CONSTRUCTION TOGETHER FOR YOU
Integration of all your project elements brings you total project oversight with a click!
what does LINDERLAKE'S Gis mapping service provide?

comprehensive field
audits
Complete Pole Auditing, including pole heights, top framing, span lengths, conductors, OPGW fiber splicing notes and conditions during construction, foreign attachments, locations, attachment owners, attachment agreement ownership

real estate parcel
layering
Landowner and Contact information, parcel data, tax data, tenant info, easement status & rights (blanket, prescriptive, defined, new); Vegetation rights and conditions for both maintenance & project work, including owner info, contacts, trim schedule, damage claims, parcel-specific agreements (chemical, set-asides, etc.)

access point and plan layering
Route, prep work and access locations for make-ready & construction; temporary easements; access payment info; landowner & access contact information, organized in layers to your project needs & specifications.

permit & construction
data
Road, rail, Army Corps of Engineers, DNR, EPA, State, County and local road permit information, including application status, contacts, and notes, integrated with environmental and SWPPP permit status, to keep your schedule on track.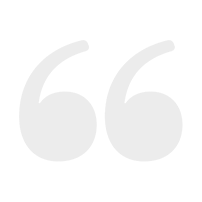 adding a new dimension to comprehensive right-of-way services
How Can We Help You with Your Project?