Did you know that about 40% of the recruiting and hiring function has been outsourced to staffing companies? Don't put the well-being of your projects in the hands of just any company. Trust the experts at Linderlake. With over 30 years of not only staffing, but running projects just like yours, we know exactly who you need to get the job done right the first time!
Have a special request or don't see a position listed?
No problem, just give us a call! 1-800-334-2451
ARE YOU READY TO LET US STAFF YOUR NEXT PROJECT?
Save Time & Money When You Hire From Linderlake Corporation
WHY CHOOSE LINDERLAKE STAFFING?

Using Staffing provides Much More Flexibility
Hiring full time employees is a long, difficult process. Linderlake can get the right person to meet your needs when you need them! And the best part is that it doesn't matter if it is for three months or three years! Linderlake will be there every step of the way.

Utilizing Linderlake staffing fills in the "expertise gaps"
Our customers love utilizing our staffing service because they are busy and don't have time to hire a full time employee and then train them! Let the experts at Linderlake, with over 30 years of experience, get you the right person to fill the gap!

Paperwork is a drag...
and so are taxes!
Our customers rave about our staffing. It is great to have a highly skilled person in the position you needed filled. But it gets even better! Full time employees require a lot of back office paperwork for payroll, taxes and benefits. With Linderlake, the price you see is the price you pay! No hidden fees! Our price covers EVERYTHING to take the stress off our customers.

Sick of paying all kinds of extra costs?
Did you know that in most cases, staffing is cheaper than having full time employees? This is because benefits packages, medical, dental, pensions, contributions to employment insurance and much more can be a drain when it comes to full time employees! Let Linderlake take the burden from you!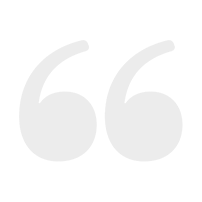 OUR PROFESSIONALS HELP TAKE THE STRESS OFF YOUR PROJECTS
How Can We Help You Staff Your Project?